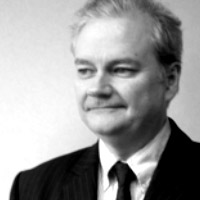 Paul Simpson
PERSONAL INJURY
Paul Simpson has a civil based common law practice, specialising in the field of personal injury law.
He undertakes work at all levels in personal injury litigation including road traffic accidents, low velocity impacts, tripping claims, accidents at work, fatal accidents as well as clinical negligence and industrial disease claims.
He also has an established costs practice, appearing in a number of notable costs appeals.
LANDLORD AND TENANT
Mr Simpson regularly advises and represents clients in residential and commercial landlord and tenant cases. His expertise includes claims involving possession, service charge disputes, forfeiture of leases and disrepair cases before the County Court and High Court. He is also experienced in cases listed before the property chamber.
INSOLVENCY
He additionally accepts instructions on personal and corporate insolvency.
DIRECT ACCESS
Paul Simpson is qualified to accept public access instructions.
MEMBERSHIPS
– Personal Injury Bar Association
– Northern Circuit
– Lincoln's Inn
NOTABLE CASES
Baxter v Sutherland – £70,000 (largest reported claim for dependency for death of adult child)
Barton v Dooley – £500,000 (Mild brain injury)
Butcher v Crowley – £450,000