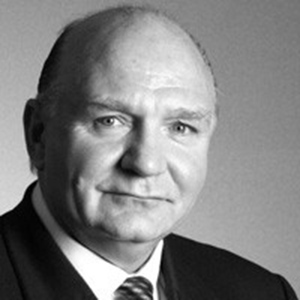 Henry Gow
Henry McCallion Gow served for 15 years in the British army, Parachute Regiment and 22 SAS and for 6 years in the Royal Ulster Constabulary. He studied Law at Leeds Metropolitan University, obtaining a Bachelor of Laws 2. Henry also studied at the University of East Anglia and was awarded an MA in International Relations before undertaking pupillage at 1 Crown Office Row, London. Henry's Pupil Master was Orlando Pownall, Senior Treasury Counsel, now Q.C. Henry was called to the Bar on the 12th October 1995.
Henry has practiced from New Bailey Chambers since 1995 and has a track record of proven success in many areas. In the European Court of Human Rights he was successful in the noted case of SC v The United Kingdom (Times Law Reports 15th June 2004), an eleven year old boy tried in an adult court. The appeal resulted in a broader definition of the rights to a fair trial under Article 6.1 of The European Convention of Human Rights. Along with V & T v UK this is now the leading case concerning children in the adult court.
CIVIL ACTIONS AGAINST THE POLICE
Henry has appeared regularly in the in the Court of Appeal most notably in Rowlands v Chief Constable of Merseyside (Times Law Reports 11 January 2007) Total damages of over £22,000 awarded for Malicious Prosecution after successful trial and appeal against the trial judge's decision not to award aggravated or exemplary damages. Now the leading case on aggravated and exemplary damages and R v Hambleton (reported in W.L.R 15.01.09 and Archbold News Issue 2, March 2009). Conviction quashed, jury contamination and jury bias.
In the field of Malicious Prosecution, Henry is one of the leading advocates for complainants seeking redress his many successes in this area include:
Mulligan & Others (2001) – six football supporters awarded £17,500 each for Malicious Prosecution (out of court settlement).
Elliot & Elveson (2004) – black victim of a racist assault maliciously prosecuted by police, awarded £15,000 (out of court settlement).
Connolly v Chief Constable Manchester (2005) – £30,000 for malicious prosecution and assault (out of court settlement).
Coyne v Merseyside County Council (2008) – £11,000 out of court award for malicious prosecution by a traffic warden.
Salmon v Chief Constable of Manchester (2008) – £10,000 for malicious prosecution (out of court settlement).
Pinnock v Chief Constable of Manchester Police (2009) – £7,000 for false arrest, assault and false imprisonment (out of court settlement).
MEMBERSHIPS
– Criminal Bar Association
– Northern Circuit
– Gray's Inn