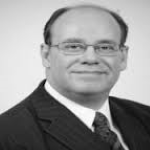 Iain Mutch
Prior to being called to the Bar in 2002 Iain was a solicitor for a number of years gaining a wide variety of criminal, housing, and civil Litigation matters.
In recognition of this, Iain was granted a shortened pupillage by the Bar Council which he undertook at Wessex Chambers in Reading. Under the supervision of Dr. Roger Smothers and other senior members of that Chambers, he gained experience in a diverse spectrum of work and in his second six he accepted instructions in all aspects of work, dealing mostly with criminal and civil litigation matters.
Having completed his pupillage, Iain took up a Tenancy at Kings Bench Walk Chambers in Birmingham and more recently he was a Tenant at Palmyra Chambers in Warrington before joining New Bailey Chambers.
In both Birmingham and Warrington, Iain accepted instructions in a number of Chambers' practice areas but mostly in criminal and civil Litigation.
CRIMINAL LAW
Iain has developed expertise in criminal law acting as prosecution agent for both the Crown Prosecution, other government departments and agencies, as well as for local authorities and private individuals. His main area of specialisation in the criminal litigation field is in road traffic cases, dealing not only with full trials but also with special reasons arguments and exceptional hardship arguments.  Iain also deals with more general criminal matters such as assaults, domestic violence and Public Order Act cases as well as more specialist criminal matters such as cases involving harassment, overpayment of state benefits and antisocial behaviour.
CIVIL LITIGATION
Iain has experience in and accepts instructions in all areas of personal injury litigation including RTA cases (both low and high velocity road impact cases) and slipping/tripping cases.  Iain accepts instructions both for advices and representation before the Civil Courts on issues of both liability and quantum.
He is also experienced in Credit Hire/Replacement Car Hire litigation before the Civil Courts.
HOUSING AND INSOLVENCY
Iain accepts instructions in private landlord and tenant issues including issues of eviction the drafting of tenancy agreements between private landlords and tenants as well as illegal eviction harassment issues between private landlords and tenants
Iain has also appeared before the Civil Courts on insolvency cases.