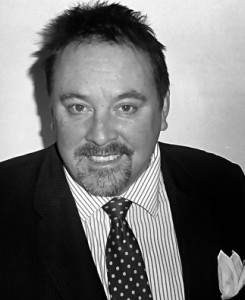 Bruce Drummond
Year Of Call: 1992
Bruce was called to the Bar by Gray's Inn in 1992. He additionally practiced before the Supreme Court of the Eastern Caribbean and holds a Masters degree in Media Law from Pace University in New York. He is a member of the International Bar Association, Anguilla Bar Association and Connecticut Bar Association.
Bruce has practiced in England, the Caribbean and the USA in Media and Entertainment Law, Commercial litigation and negotiation. In addition to media law knowledge he has a wealth of direct industry experience which he is able to utilise in advising and representing clients.
Media & Entertainment Law
In his early days Bruce enjoyed a successful career as a musician and played with bands such as John Gilbert (Manfred Mann) and John Verity (Argent). He has appeared on seven albums and three singles. As a lawyer, with specialist expertise in media and entertainment law, Bruce has appeared in a number of high profile cases and is currently instructed in a major copyright infringement case involving a band which is a household name.  Representative clients include authors, record labels, publishers and artists from major acts such as JAMES and STONE ROSES. He is personally retained to advise corporate clients such as record labels, television and radio stations.
Commercial & Trust Law
As Senior Counsel, Bruce has wide experience in Commercial Litigation and especially those cases involving international issues, having developed a multi-jurisdictional practice. Of particular interest are cases that involve equity and trust issues, such as applications under the Trusts of Land and Appointment of Trustees Act 1996 and corporate share disputes. Of note he acted in Weblinks v Cable & Wireless (WI) Ltd which set a further precedent regarding the constitutional position of monopolies and Silicone Isle Ltd in the widely publicised breach of trust case brought by Cinar Corporation Canada for recovery of over US$65m.
Representative clients have included: American Airlines, Merrill Lynch, Silicon Isle Ltd, Cingular Wireless, Anguilla Electricity Company Limited (ANGLEC), Bank of America, N.A, Bank One Investment Management and Trust, Caribbean Commercial Bank (Anguilla) Ltd and Scotia Bank Anguilla Limited.
Bruce is happy to accept instructions both from Solicitors and directly from the public.